Deposit 1/8th of Beef Share (45 pounds)
AMAZING STARTER BOX
45 pounds of our incredible Dry Aged Beef! 
Non-Refundable Deposit due today: $200                                                                         Total Cost: $877                                                                                                                   Due at Fulfillment: $677  
A 1/8th beef is a great way to dip your toes into bulk beef shares! 
You get to stock your regular fridge/freezer with our top quality nutrient dense beef to feed your family! Once you taste the beef and get used to the connivence of having your dinner protein waiting in your freezer, you'll want to buy more! 
FREE SHIPPING ($150+ value) 
100% Shipping guarantee! Your beef arrives safe or we send you new product on us, or completely refund you! 
BONUSES

First Bonus:
Every order will receive a set of custom CJW Wooden Spoons hand burned by my cousin! They are wonderful non-toxic tools for every kitchen!  
Second Bonus:
When you put down a deposit, you are automatically entered to win a Field Company Cast Iron Skillet! They are an amazing company making cast iron pans like they used too! Cast Iron is an amazing natural non-stick pan that will become a family heirloom!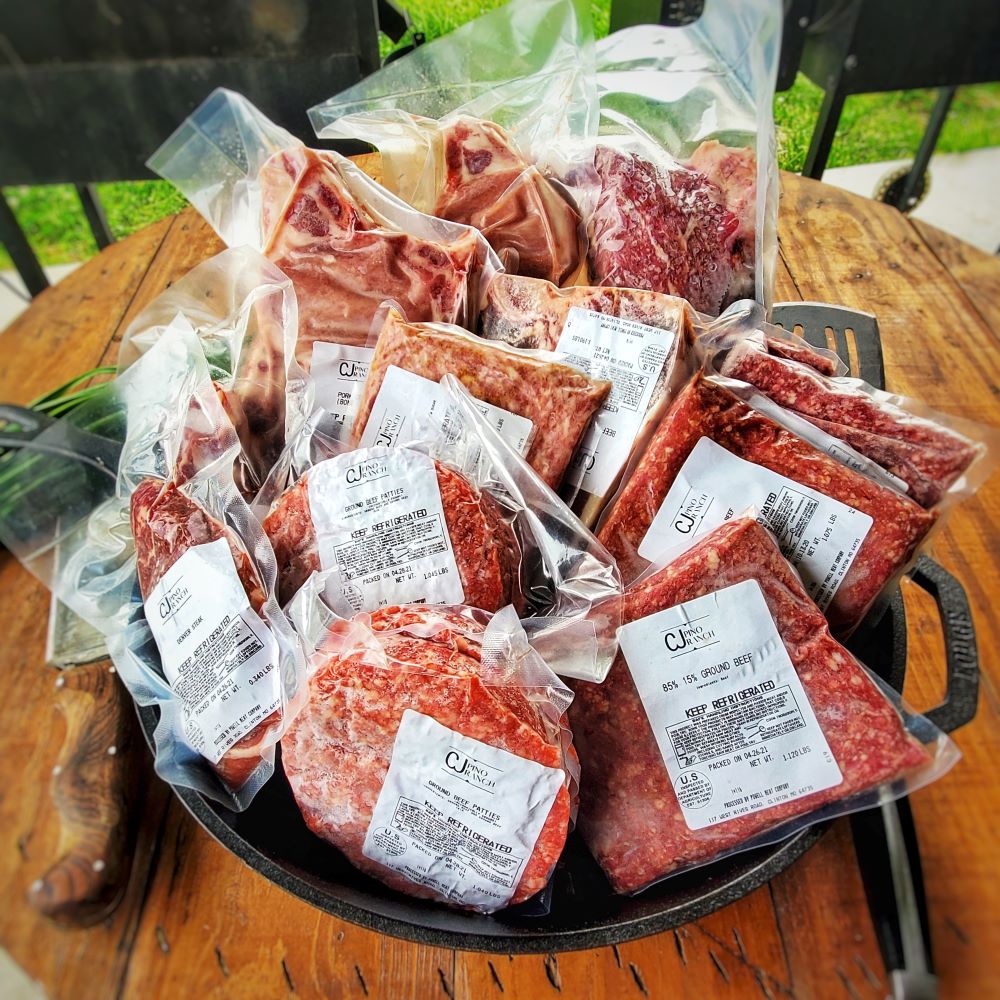 whats included
45lbs of nutrient dense incredible flavor Dry Aged Beef to give you a taste of the convience of bulk beef!
This is a whole beef so the amounts can vary slighlty based on the animals size but you will get a minimun of 45lbs
24lbs Dry Aged 1lb Ground Beef
2 Bone In Ribeyes Steaks
4 KC Strips Steaks aka NY Strips
2 Filet Mignon Steak
2 Boneless Top Sirloins Steaks
1 Flank/Skirt Steak
1 Half Brisket/Tri-tip/Short ribs
2 Chuck Roast
1 Arm Roast
Rump Roast
Shank aka Osso Busso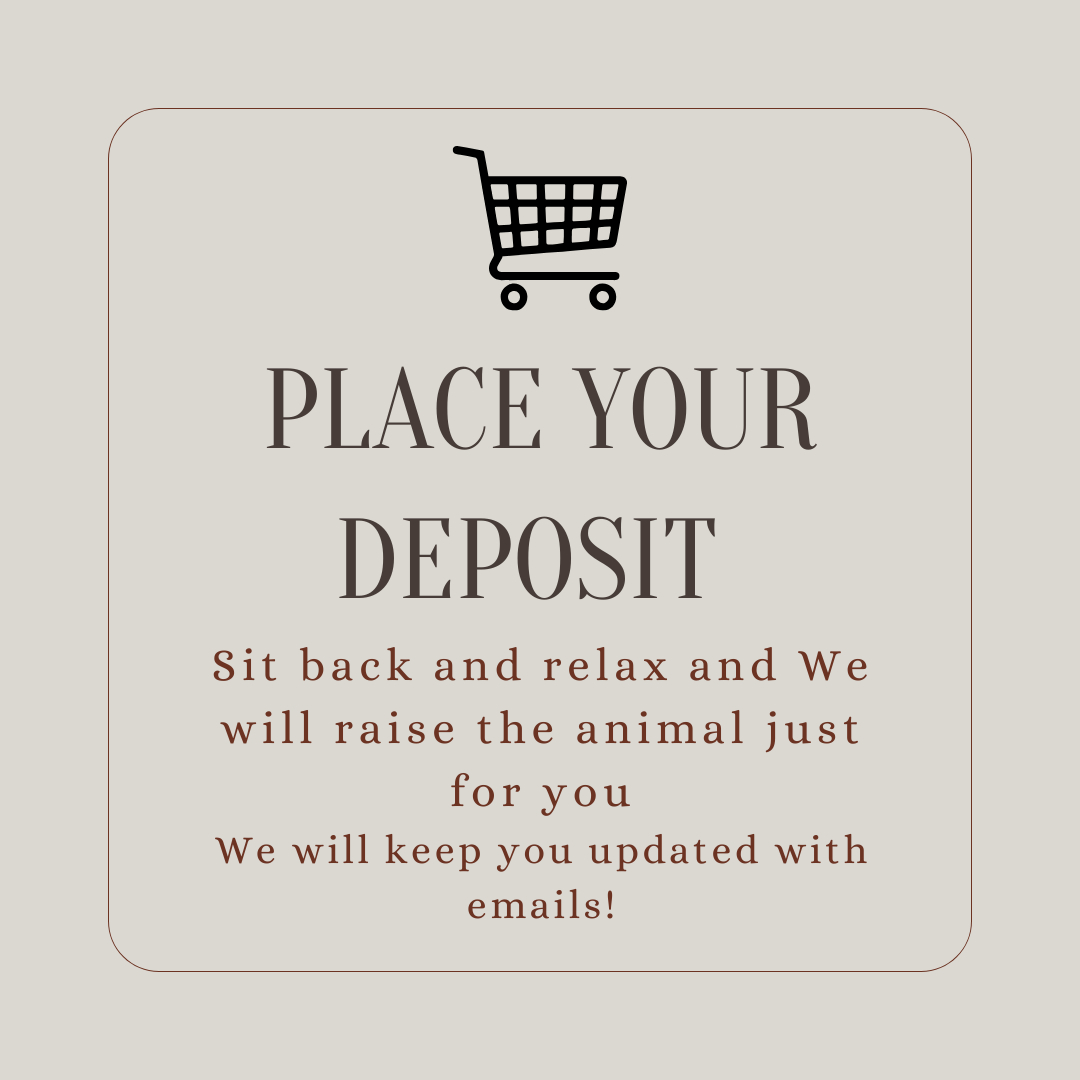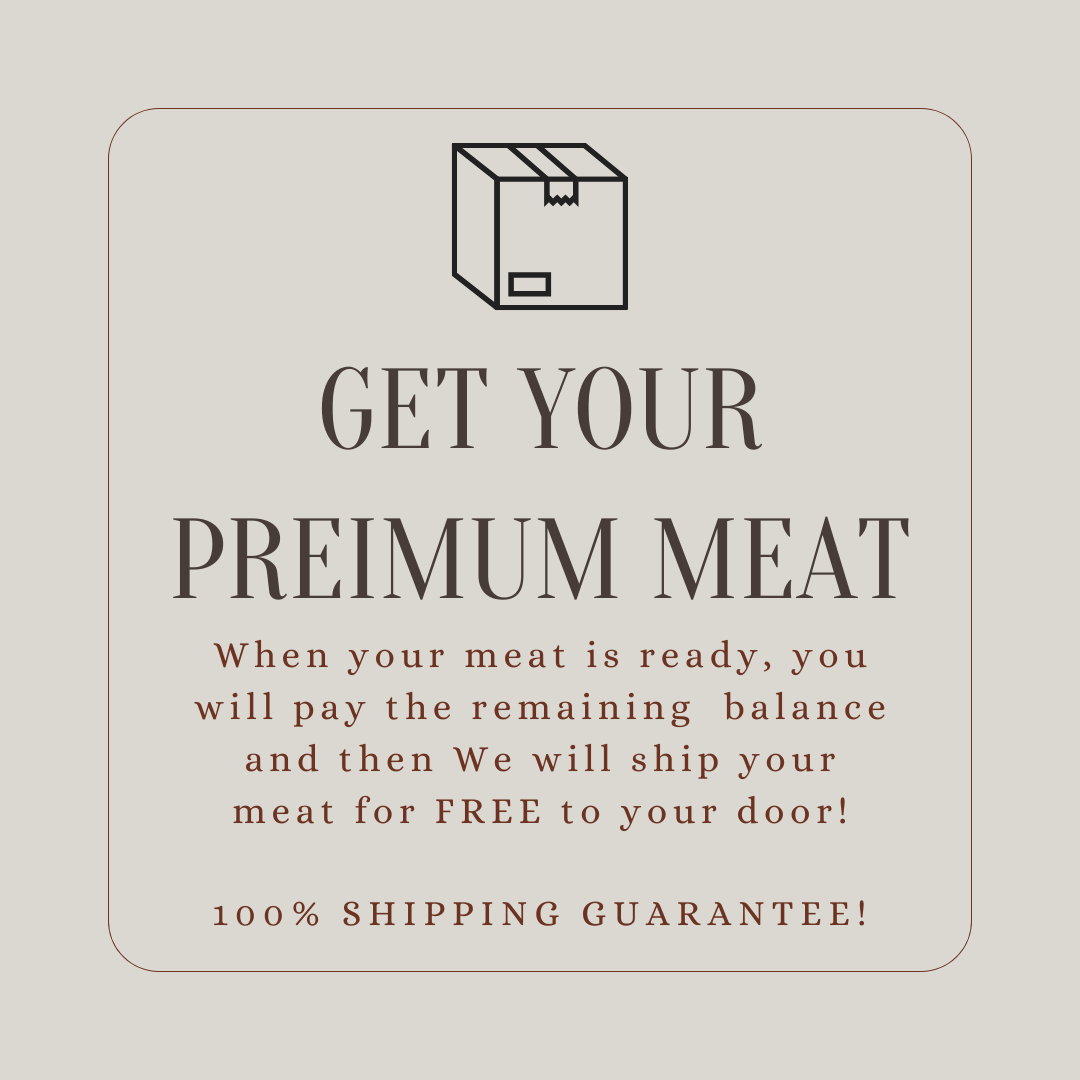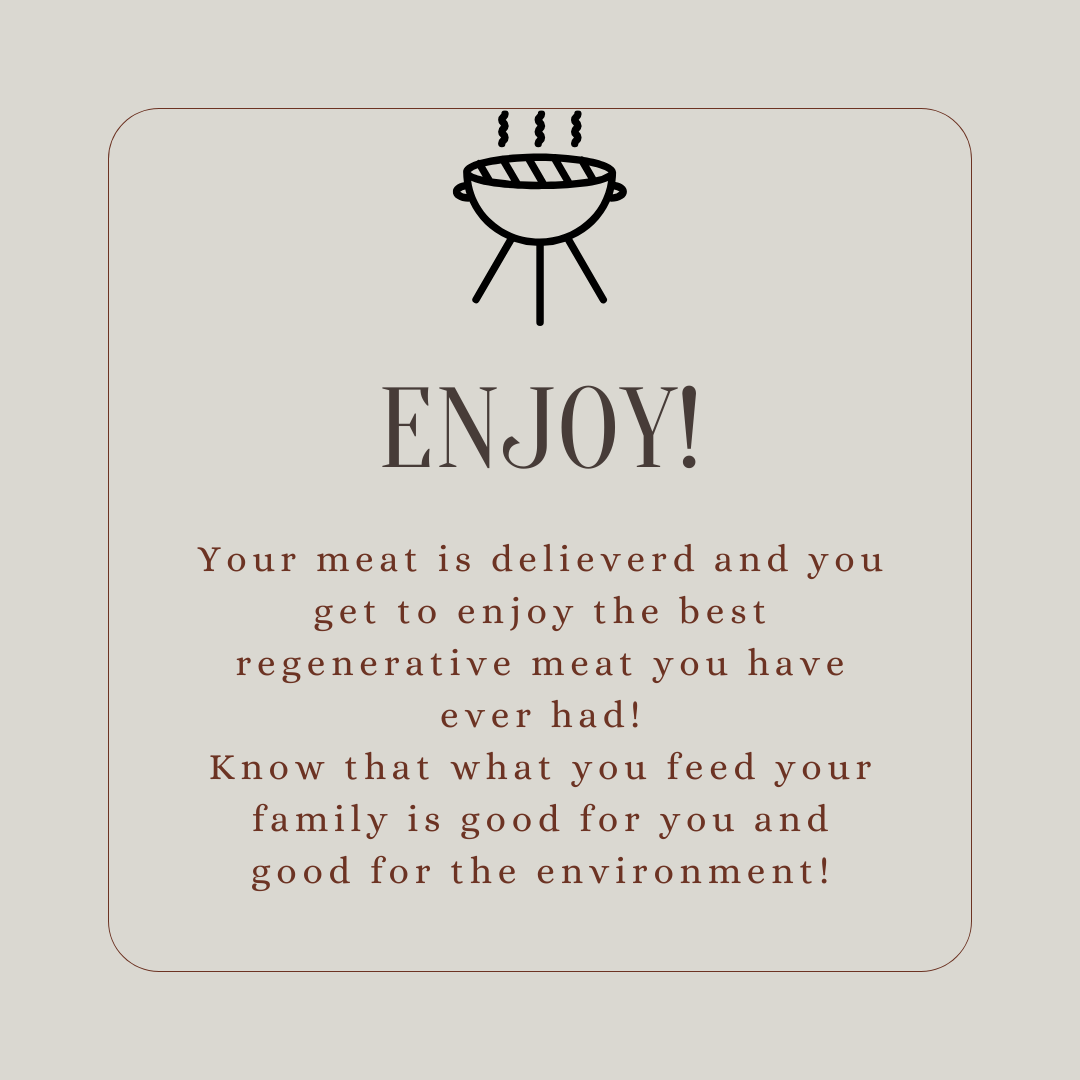 Frequently Asked Questions
How much freezer space will I need?

1/8th Beef: 2 cubic feet, it will fit in a standard fridge-freezer.

1/4 Beef: 4 cubic feet

Half Beef: 8 cubic feet

Whole Beef: 16-18 cubic feet
what if my order doesn't arrive safely?

If the beef gets delated or has any issues, we have a 100% shipping guarantee! We will either send you new product on us, or we will completely refund you.
how will my beef be packaged?

All cuts will be individually packaged and vacuum sealed.
How will my beef be shipped?

We pack it in curbside recycle-able insulated boxes and with dry ice.
DO you ship to my state?

We ship everywhere other than Alaska and Hawaii.
how long will the beef last in my freezer?

The USDA recommends using it within 12 months, however it is good indefinitely, only the flavor may change after too long. You will love it so much though that you won't have to worry about that ;)
have a differnet question?

Feel free to email us anytime at jacquelyn@cjwpinoranch.net we are always happy to chat!