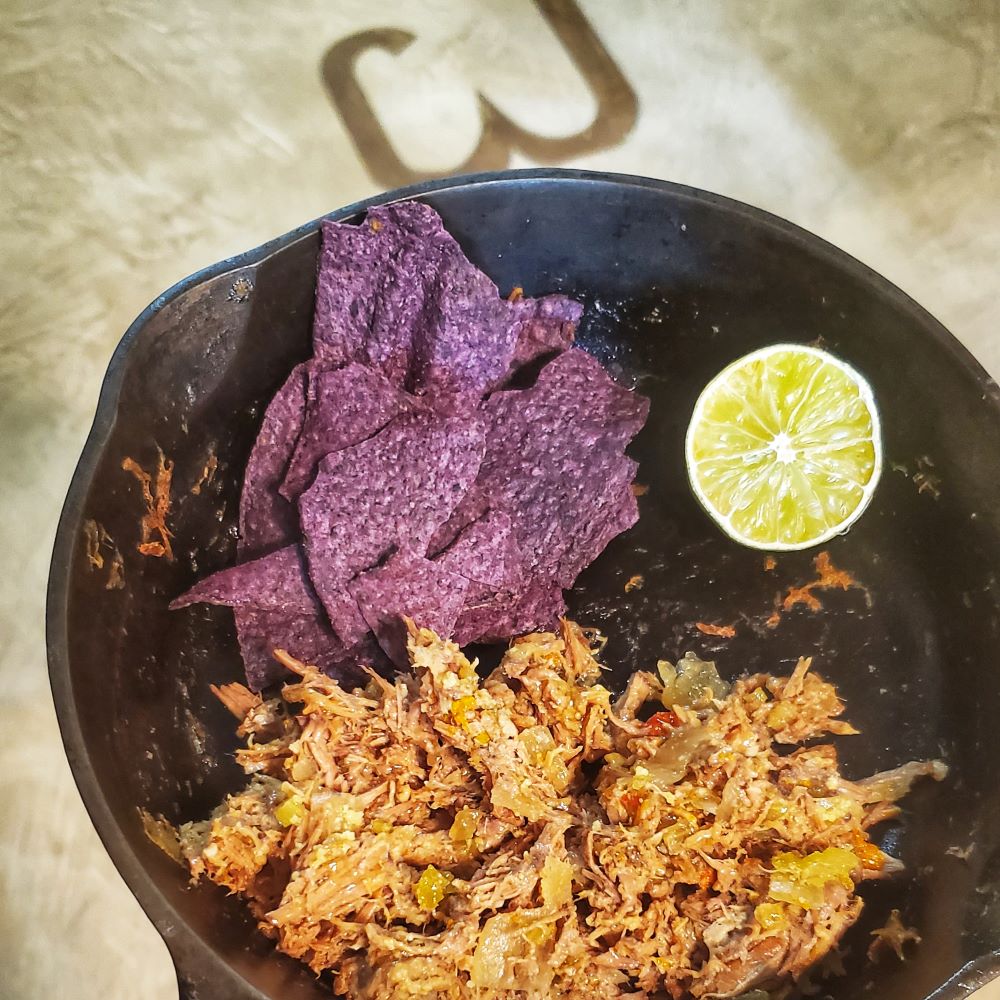 Easy Beef Roast Dinner
Some people really enjoy cooking roast in the winter, and I am one of those people. I also, really enjoy cooking them in the summer because they are so easy and take the least amount of time in the evening to prepare. Any time I don't have to start from scratch for a meal when we don't get in until 9pm is good with me! 
This is our favorite Beef Roast recipe and I love to have it in the fridge for easy lunches and late-night dinners!
Ingredients
1 CJW 3lb Chuck Roast
4 Small sweet pepper or 1 bell pepper
1 onion
4 garlic cloves
1 lime
Salt and seasoning of choice
Instructions
Dice the onions, peppers, and garlic.
Add the salt and seasoning to the roast.
Add it all into a slow cooker and cook on low for 8 hrs or high for 6 hrs.
Shred and serve!
We eat it as tacos, tortas (Mexican sandwich) or warmed up with some fried onions and potatoes. So good!