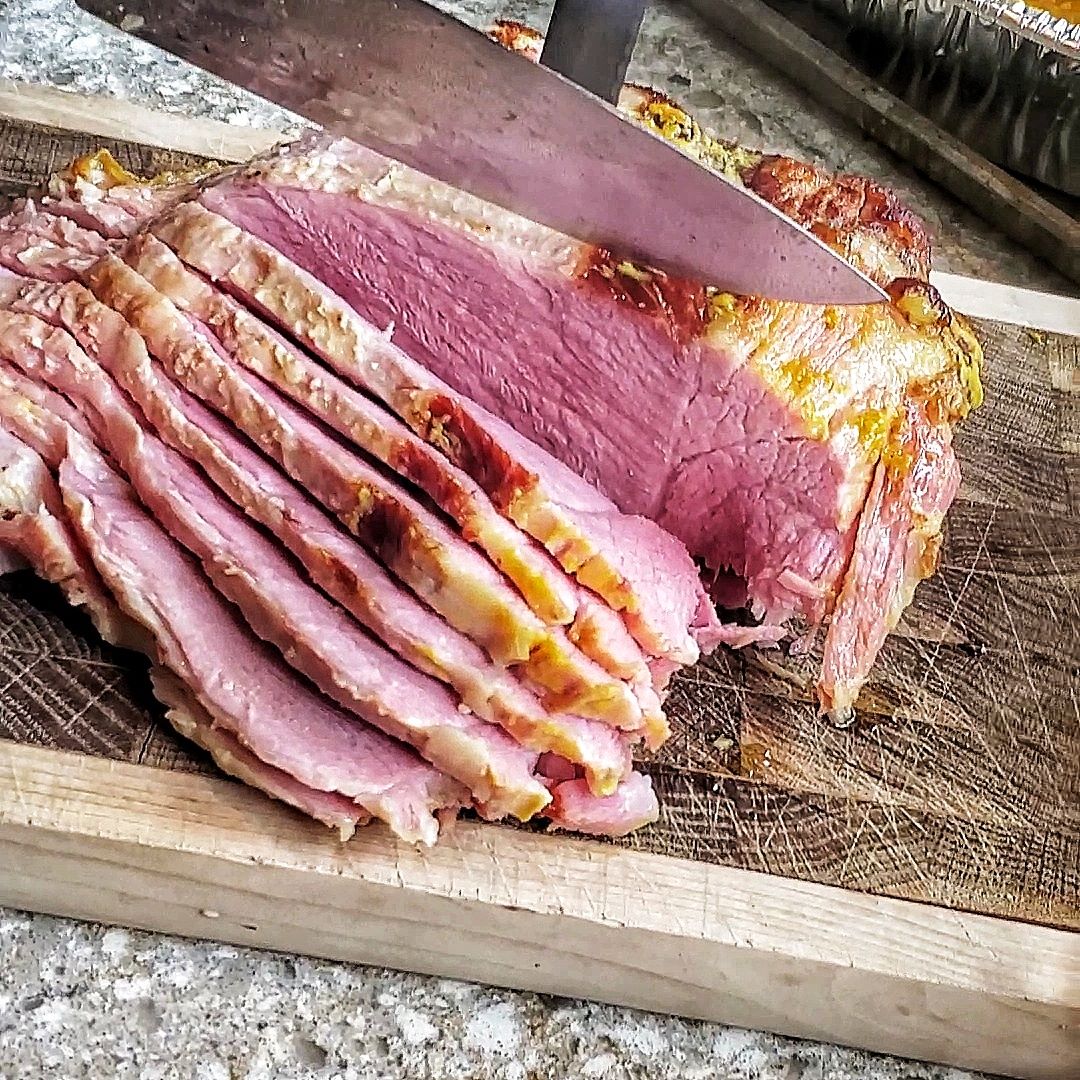 Super Simple Honey Mustard Baked Ham Recipe
I must admit that up until about a month ago I have never baked a Ham before. It was always something my Grandma did for the family dinners and we really just never had a reason to try it ourselves.
Once we started raising pigs and stopped buying any commercial raised meat, we started to miss ham, you know for like easy sandwiches or just a simple tasty snack. With Easter coming up we finally got around to having some Hams cured. And boy, oh boy do I wish we would have done it sooner! These Hams are so dang good and so simple to bake. In truth, Cameron is the one who does all the work on these.
Without further ado…Super Simple Honey Mustard Baked Ham Recipe
Ingredients
7-12lb CJW Pino Ranch Smoked and Cured Ham
¾ Cup Yellow Mustard
½ Cup Local Honey
1-3 Cup Water
Instructions
Turn oven on to 300 F
Put Ham in an appropriately sized oven roaster pan. It simply has to be big enough to hold the ham and a little water.
Mix the Mustard and Honey together then brush all over the Ham.
Add Water to the bottom of the pan.
Cover with aluminum foil and place in the oven.
Bake for 4-6hours until center is at 145F
If you are in a hurry, you can turn oven up, all the way to 350F if your in a big hurry 😉
I hope you enjoy as much as we do!