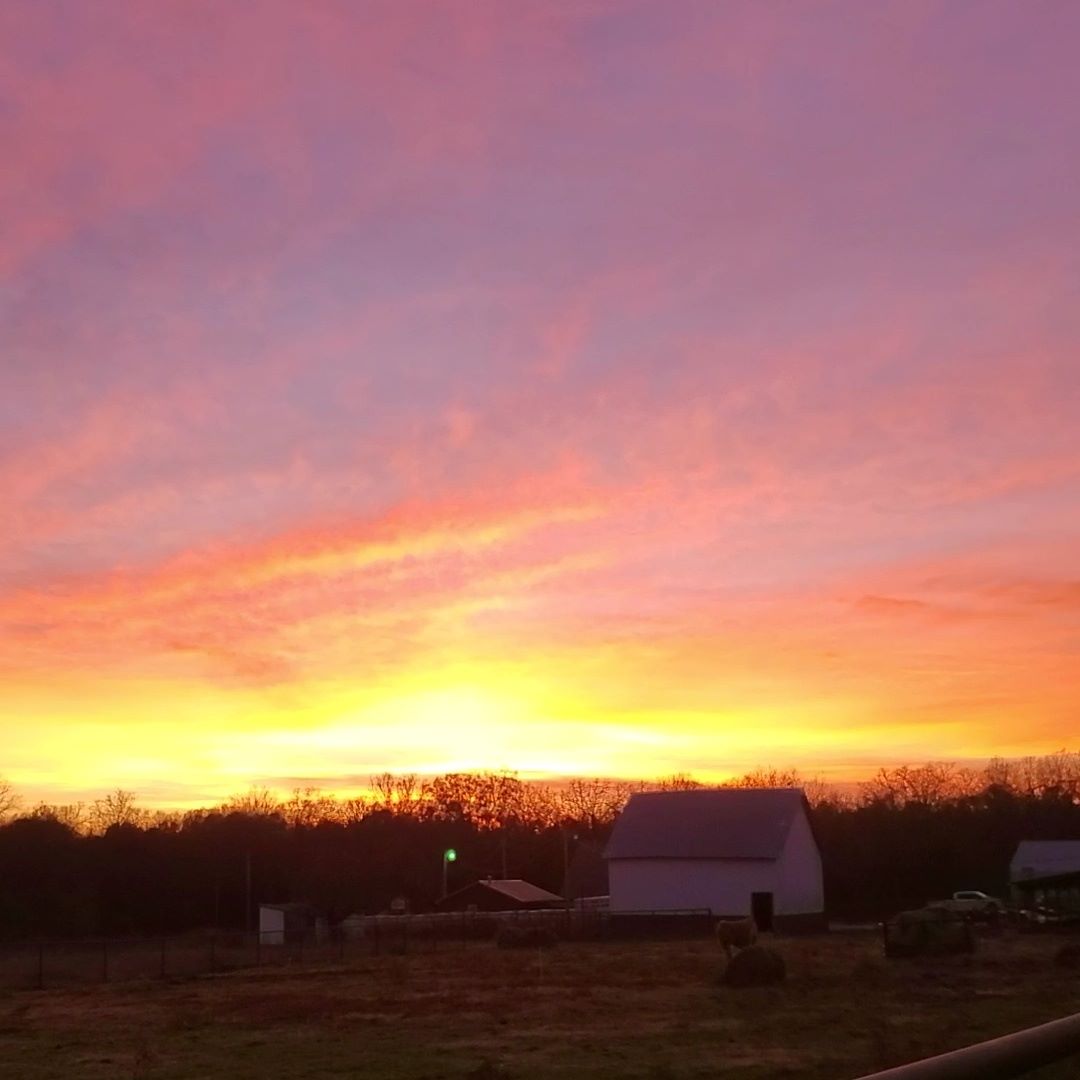 Whats Happening on the Ranch
Time for a Ranch update!
      What a wonderful Summer and Fall we have had so far! We are really enjoying these last few days of beautiful weather and doing our best to take advantage of it. The colder weather is on its way, so we are working to get enough firewood and try to knock a few projects off the to-do list. Especially fences, because they are best done when the ticks and chiggers are in hibernation, or wherever they go when it gets cold. Still a couple fences we would like to get taken care of to make our daily moves with the cows easier and less time consuming.
      The chickens and turkeys are done growing for the season, so for a little while we only have cows, steers, and pigs to take care of. This will be our first winter to have 100% completely dry cows and I am excited for that! Dry cow's nutritional needs are far less than lactating cows and, in the winter, it is very expensive to keep up the nutritional needs for lactating cows. Their needs cannot be met by the forage, so we used to have to supplement a lot of feed and that often took all the money plus some, that we earned from selling the calves. Not very good business huh?
      Ranching is a year around job but there are breaks and seasons for doing certain things. It keeps you from getting burned out or bored, so I think it's a pretty fantastic job! I am looking forward to the colder days of working on some inside projects and driving around in the feed truck moving the cows and dreaming about the babies that are just around the corner. Though I will be soaking up this week of beautiful weather and sunshine!
      What is your favorite season? I like to be warm but I can see the beauty in the winter too so I really cannot decide!
      On another note, who would be interested in a little giveaway with our meat, local honey, fresh grinded coffee and Beef Jerky from our friends in MT?