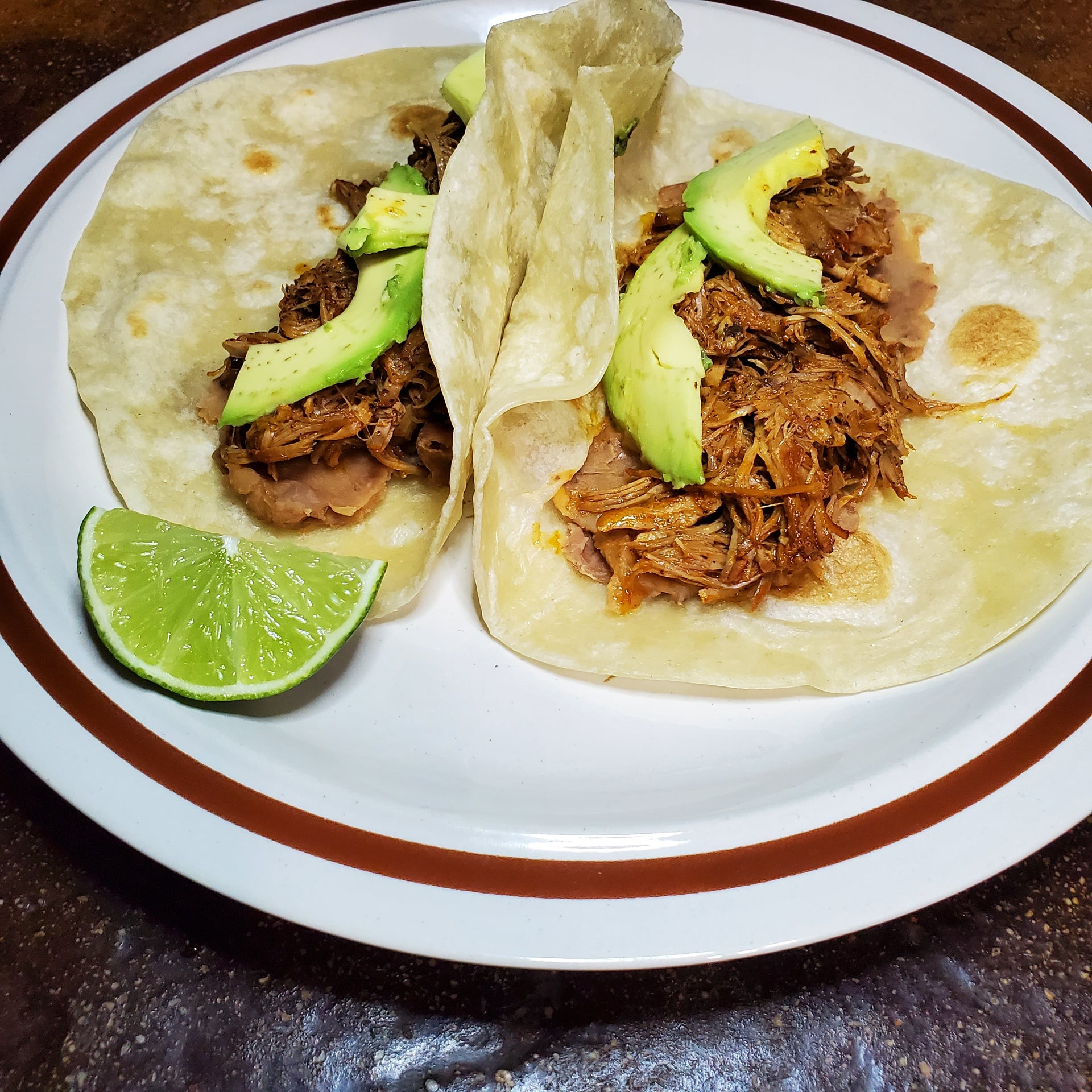 Cochinita Pork
We finally have Pork Butts back in stock so I must share our favorite pork roast recipe!
Cochinita Pork
Ingredients
3lb CJW Pork Butt Roast
2 Heaping TB Achiote Moido (on Amazon)
2.5 tsp salt
½ tsp oregano
½ tsp cumin
2 tsp all spice
¼ tsp black pepper
¼ tsp cinnamon
4 Garlic cloves
1 Med Onion
Juice from ½ orange
Juice from ½ lemon
Instructions
Mix dry spices in a bowl and add just enough orange and lemon juice to make into a liquid
Cut the pork into 2in chucks
Dip the pork into the spice mixture
Add meat, onion, garlic, and rest of orange and lemon juice to a crockpot and cook on low for 6-8hrs.
Enjoy in tortillas with some avacodo and lime.