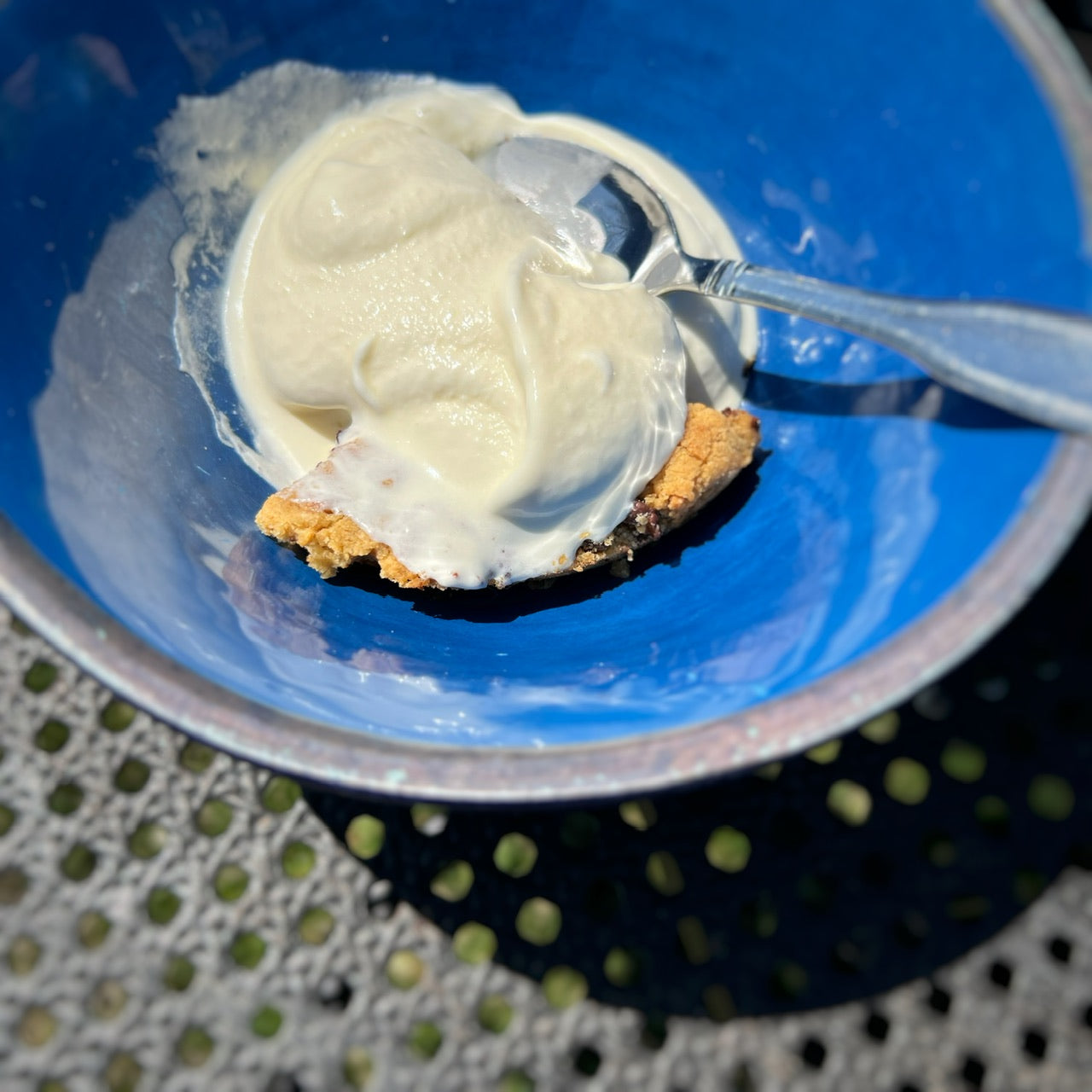 Whetten Family Homemade Ice Cream Recipe
I have this recipe on my SM pages but it definitely deserves a spot on the blog! Especially since we have been making it a lot lately and I think I have finally figured out the secret to keeping homemade ice cream soft! 
This is Camerons Moms recipe for Homemade Ice Cream, at least the one she gave us…she was never one for following a recipe lol! 

Ingredients

6 eggs separated 
2 C sugar 
6 C milk 
3T corn starch
4 C heavy whipping cream 
2 t vanilla 
1 t salt  
Instructions 

Add the egg yolks and sugar into a bowl and use the whisk attachment for a mixer and whisk until most of the sugar dissolves. (This is the step that makes the ice cream stay smooth and soft once stored in the freezer) 
Add the yolk, sugar mixture to a big pot. A 6 quart is what I use
Add the milk and bring to a boil over med-high heat. Keep and eye on it and stir frequently to keep from scorching the milk. 
Remove the milk from the heat. 
Take the egg whites and 3T corn starch and whisk together with a mixer until you get stiff peaks. 
Add the egg whites to the milk and mix well. 
Let cool off in the fridge for a few hours or overnight. 
Once your ready to freeze the ice cream, add the 4c cream, vanilla, and salt. 
Add to your ice cream freezer canister and get er spinning! 
Your ice cream freezer should have instructions, if it a white mountain I can tell you what we do. 
Soak the bucket in water for a few hours, or we do it for a few days if we don't get around to making the ice cream lol. 
We use about 6c ice and then 1c salt for 3 layers. After about 5-7min we will add more ice to the top. 
Freeze for about 18-20min.  
Hope you enjoy it as much as we do! And if your wondering why we bother with homemade ice cream, besides it being amazing, research ice cream ingredients a little! They are not the ones we use ;)